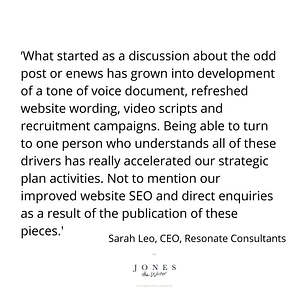 One of the best things about copywriting for clients is how I get to witness the dramatic effect it has on their business. And how much it eases their workload. I'm very pleased to share with you the following happy client testimonials from my copywriting, SEO writing and digital marketing efforts.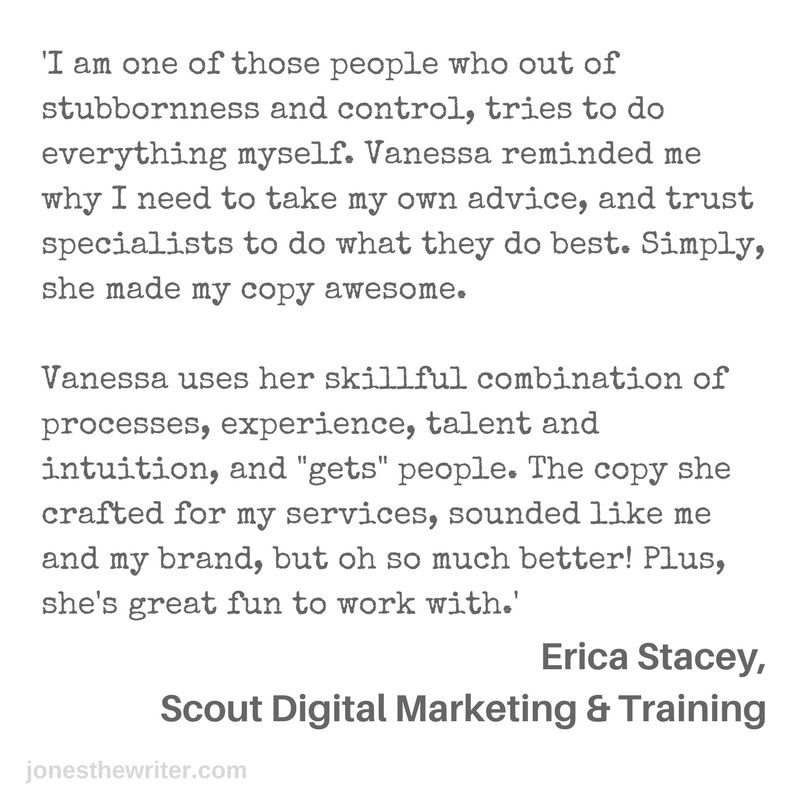 'Vanessa Jones is an articulate writer with the ability to take a brief and create copywriting content suited to the audience. Highly recommended,' 'Maria De Conno, Director, Fig Tree Marketing
---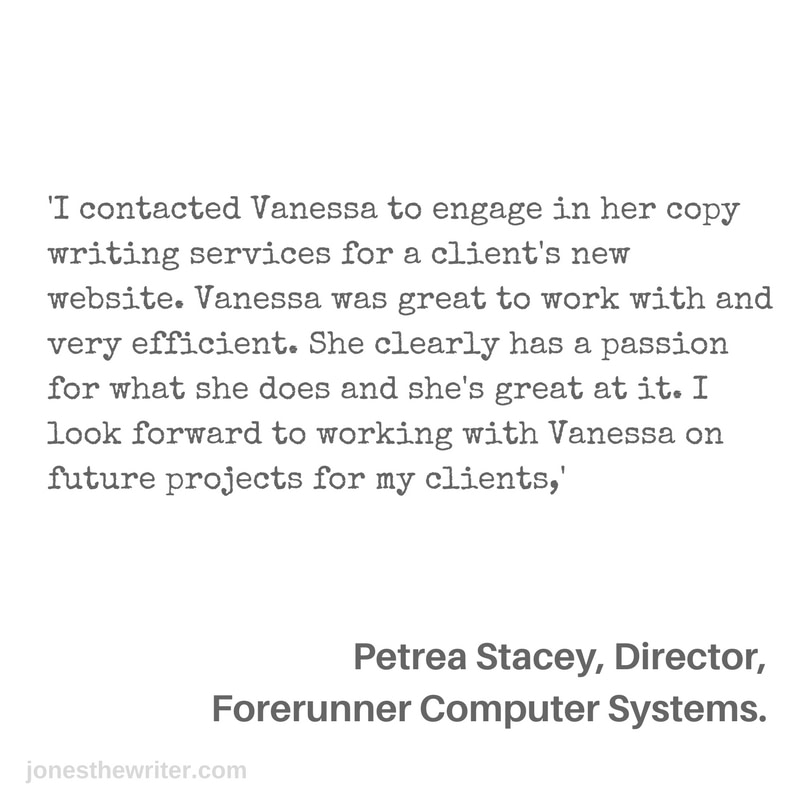 'Vanessa has been such a inspirational influence to my business. Her tact and patience really helped with my confidence about certain aspects of the business. She has used her intuition to work with my ideas which just adds a whole new level of service, something no one else has been able to match. It's a pleasure and honour to have her help and she uses all her skill including her unique ability to access ones from a transpersonal level,' Jes Fisher Sacred Rose Massage
---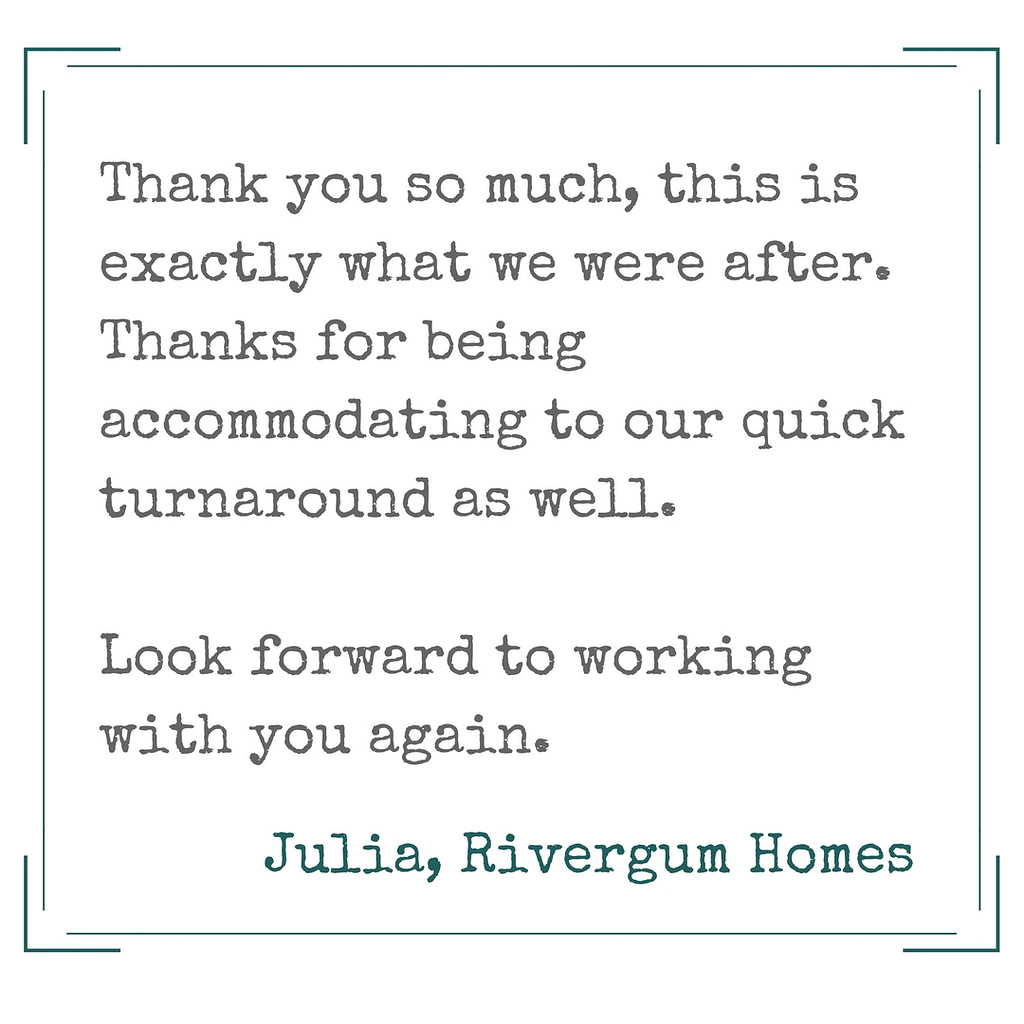 Ever since engaging the copywritng services of Vanessa Jones to be yogafusion's social media manager, I feel more confident and at ease knowing that yogafusion's social media presence will be maintained, more informative, educational and inspiring. In as little two weeks our likes on Facebook went up and general engagement improved. Her skills as a talented writer and passion for writing means that not only are posts well thought out and written but the weekly blog Vanessa produces for yogafusion provides a source of nourishing content that our clients can easily access and savour.
Vanessa's approach is personalised and friendly where she meets with you to discuss your needs, goals and intentions in relation to your business and then formulates a strategy that suits you and your budget. Her communication skills are outstanding and even though I am no longer managing social media myself, I still feel very much a part of it as a result I highly recommend Vanessa for all your copywriting, social media management needs. Not only is she I.T. savvy but linguistically poignant and a beautiful spirit too. You can feel her heart in her work,' Sue C, Director, yogafusion.
---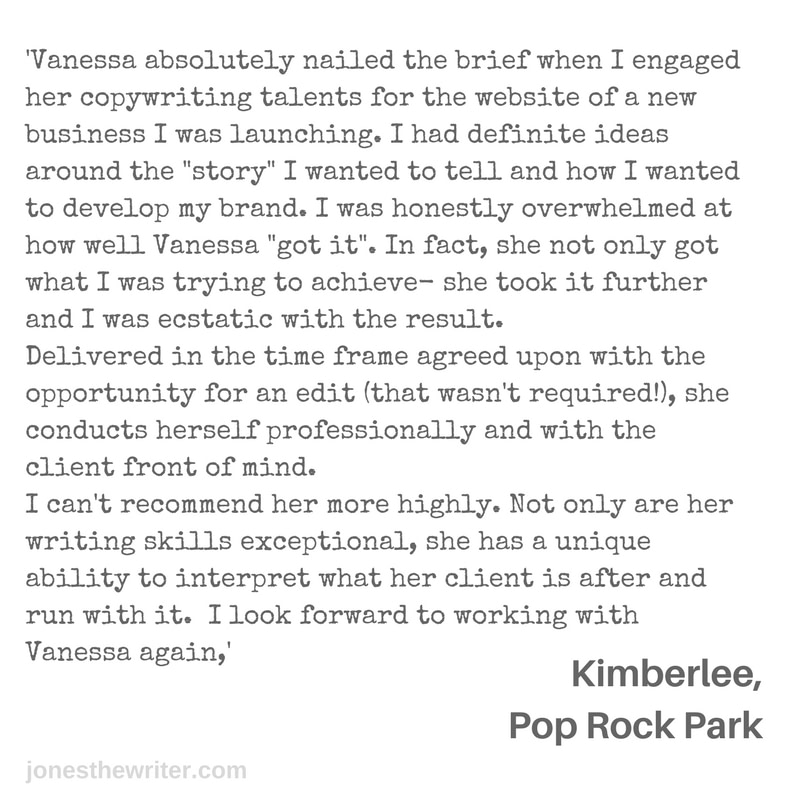 'Vanessa is a very talented writer that always delivers effective content that can make just about anything sound interesting!' Amanda Gayler, Marketing Manager, Rundle Mall.
---
'Vanessa is a talented and creative person, a pleasure to work with and someone who is capable of generating ideas, developing strategies, and bringing projects to fruition. Vanessa is warm and personable in nature, appears to make connections easily and could readily turn her hand to tasks in the marketing, project-management and communications realm.' Michelle Prak, Owner, Prakky PR
---
'Vanessa's marketing consulting is rich with a beautiful blend of efficient knowledge from many years in the industry, combined with an intuitive sense that aligns with the pathways of your consumer. Her knowledge, expertise, efficiency, and ability to hone to your niche, all create a service which you will be so grateful for, saving you time as a business owner/proprietor, and transforming your marketing dollars into real results. I have been blessed to access Vanessa's work as a marketing consultant with SEO writing for my business, and highly recommend her service,' Tanya M Wilson.

---