As well as being a professional copywriter, I am an author with eight published books (including one Amazon Number One Bestseller).
I have published the following:
Fiction
The Business Psychic – paranormal cozy
The Tens – psychological thriller
Uneasy – collection of short stories
Cherry the Witch Gets Rich – kids picture book
Non fiction
Potent: Improve Your Website with Effective Copywriting
Promote Your Spiritual Business
Thirty Days to Conscious Success
Tarot for Business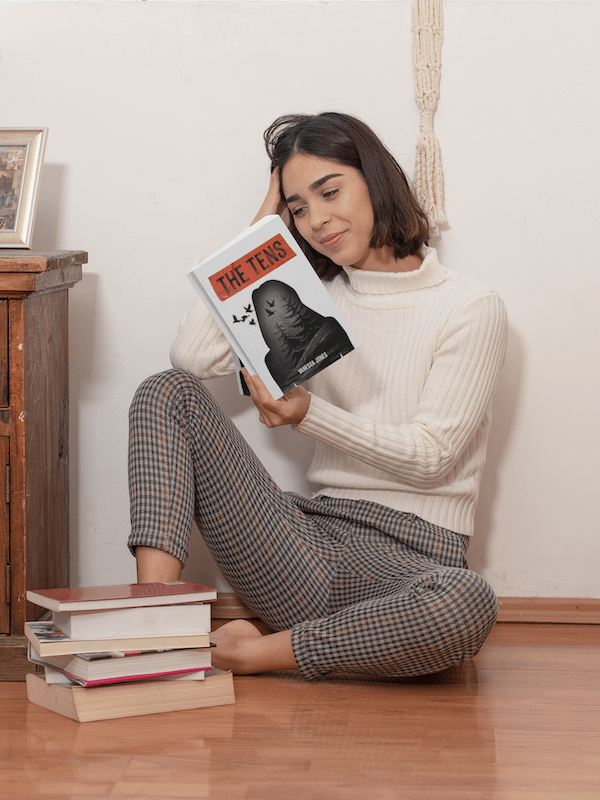 I write with people's psyches in mind. Even if what I've written seems like a fun, frivolous read, my intention is to help you soothe, heal or expand your psyche as you're reading along. Sometimes, without even knowing that's what is going on!
Furthermore, I am an emerging screenwriter and was shortlisted for Mercury CX Hothouse screenwriting residency in 2021.
If you need a professional author to help you with your book editing, writing your own book or ghostwriting, please get in contact.
Awards and professional writing achievements
Shortlisted for Mercury CX Hothouse screenwriting residency, 2021
Mentor to TAFE SA writing students, 2016
Winner of Hay House Australia Audition Competition, 2014
Panellist at 2013 Emerging Writers Festival in Melbourne
Qantas Spirit of Youth Awards commendation, 2013
Highly Commended, Creative Marketing, Australian Catalogue Awards, 2013 (for CitySA magazine)
Chair of SA Writers Centre Emerging Writers Forum, Jun 2012
SA Writers Centre Youth Ambassador and editorial member of Dubnium, 2011
Editor, Australian Poetry Anthology, 2011
Co panellist of young writers at the SA Writers' Festival, Sept 2011
Presented workshops at SA Writers Festival, 2011, Salisbury Writers Festival 2011 & 2012
Co winner of Adult Learners Week, National Year of Reading short story comp, Sept 2011
'Outstanding Achievement in Writing Poetry' at TAFE SA, 2010
Commendation for poem, Melbourne Poet's Union International Poetry Comp, 2004